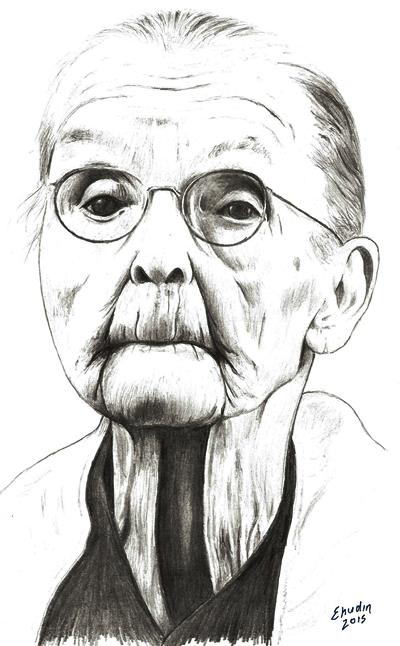 While helping a friend find an apartment in a Senior Citizens Home, I encountered this lady in a wheelchair near the dining room and asked to take her picture. She readily agreed and then in a short conversation, told me that she was born in Poland but her family moved to Berlin when she was a small child.
In 1944 she married a young man who she had dated several times before he was taken into the army. When the war was over, she waited two years and, having no word from him, married again in 1947. Less than a year later, her first husband showed up and was so angry that she had not waited for him that he turned around and left, never to be seen again.
Her second marriage ended in a divorce in 1956 and she never remarried.
She worked as a waitress until she retired in 1985, and will celebrate her 96th birthday this year.